Versatile, Dual Mode, All In One
INKBIRD IBT-26S
BUY NOW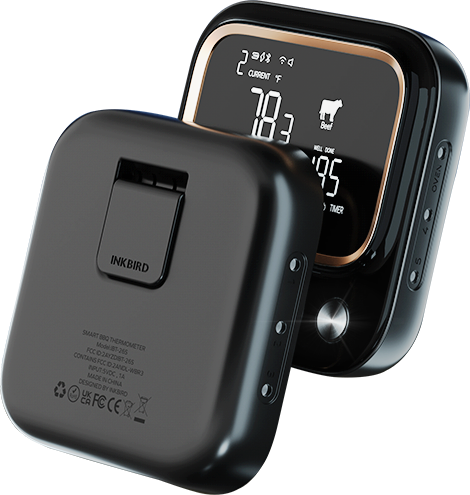 CRAFTMANSHIP
INNOVATION
PASSION
Bluetooth & Wi-Fi
Smart BBQ Thermometer IBT-26S
Release your cooking, barbecuing, grilling
Passion in your hands, heartily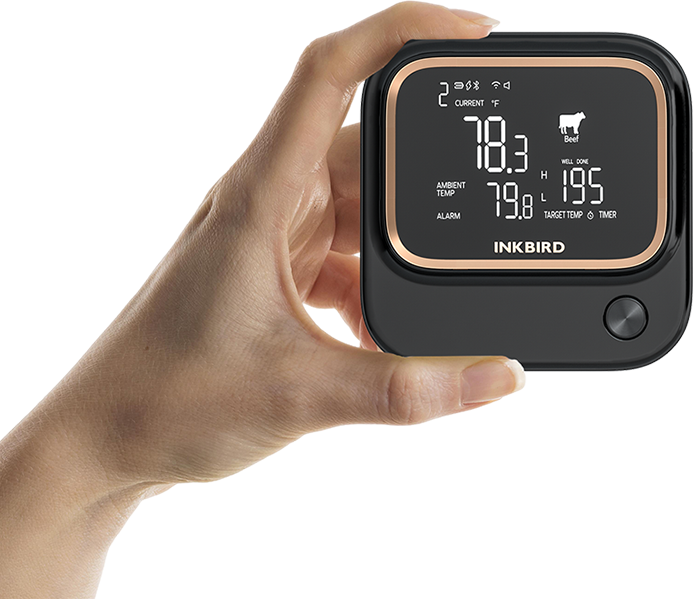 INKBIRD IBT-26S
WIFI & Bluetooth
BBQ Thermometer
INKBIRD IBT-26S WIFI Food Thermometer, with 4 Food-grade Probes, INKBIRD APP Control, USDA Meat Presets, Temperature Alarm and Timer, Backlit LCD with Adjustable Brightness.
Buy now
DUAL MODE CONNECTION
WIFI BLUETOOTH INTEGRATED
WIFI 2.4Ghz & Bluetooth 5.1 meat thermometer
IBT-26S help us to be the king of the grill this summer.

Wi-Fi State
2.4 GHz Wi-Fi
Bluetooth State
Bluetooth distance
50m/164ft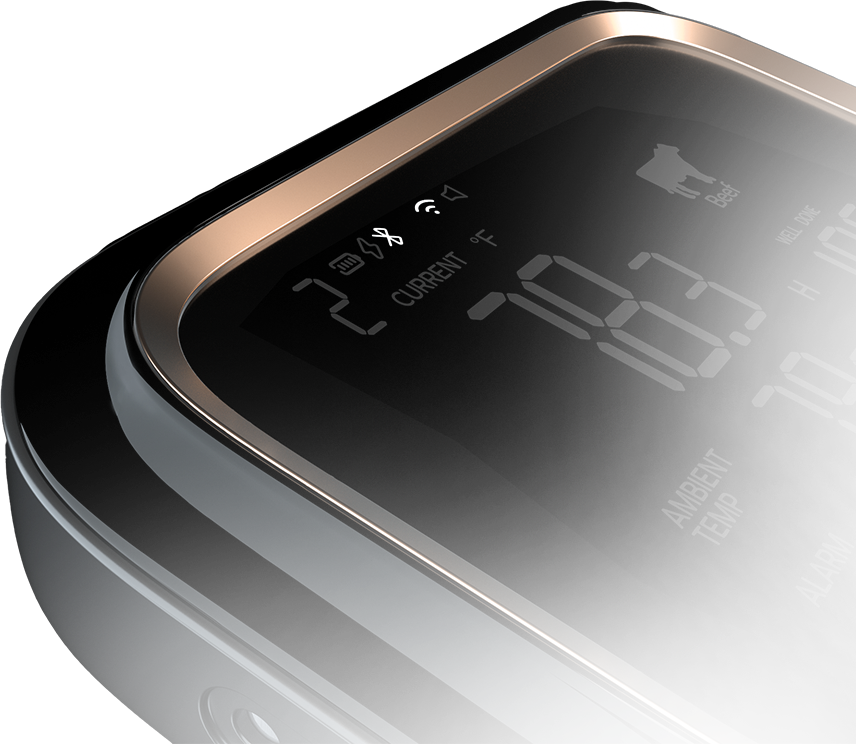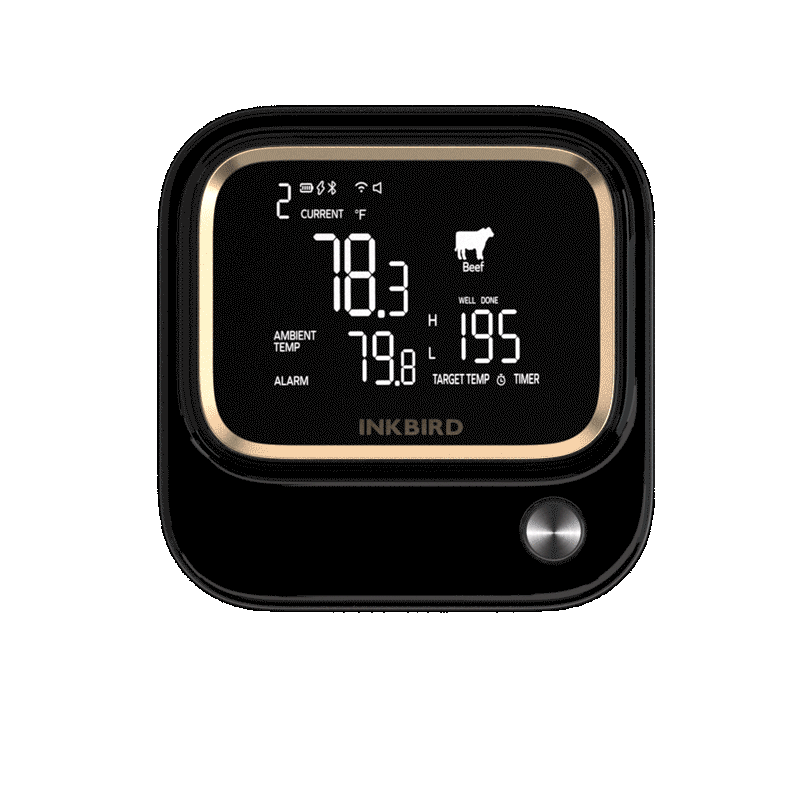 Featuring advanced Bluetooth 5.1 technology and support for 2.4GHz WiFi.
with faster, more efficient, and more stable connectivity
TECH & ART
Combination
Champagne gold & rectangle design;
Stadium-like frame indicates the combination of technology and art;
Integrating magnetic back and foldable stand supported.
(Champagne gold frame, Foldable stand, Integrating magnetic back)
Experience it now

Everything Is Under Control

Meat Presets (29 choices)

Temp. Graph

Temp. Alarm

Countdown Timer

History Export

Select ℃/℉

Adjust Brightness

Change Ringtone
It features Bluetooth and Wi-Fi capabilities that allow us to control and monitor grilling from a smartphone. With the help of its temperature alarms and several smart functions, we can always grill aromatic, juicy, and delicious meats.
Adjustable LCD Backlight Screen
The screen brightness is adjustable from the INKBIRD App, enabling us to check the real-time cooking temperature in any lighting situation.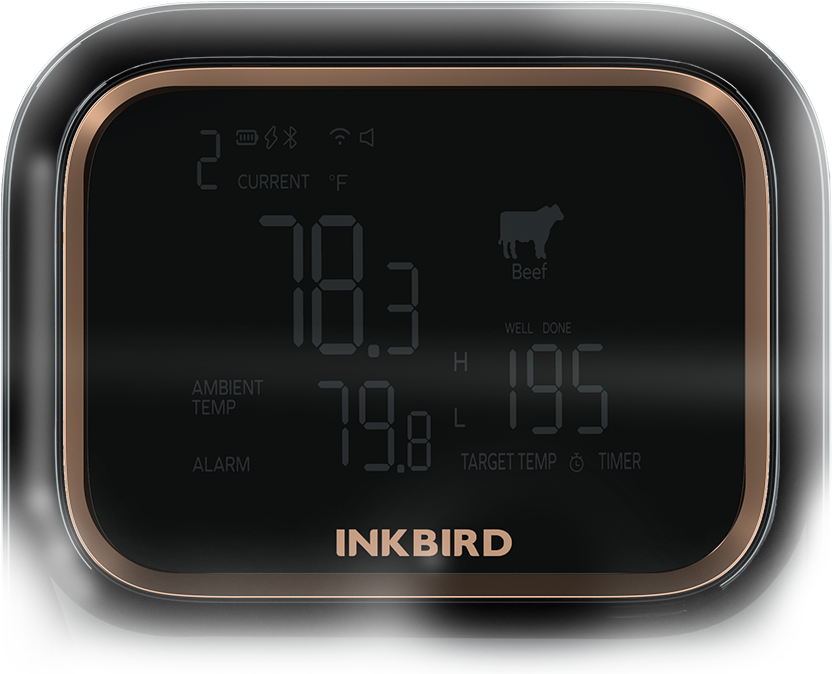 It is adjusted remotely from INKBIRD app
PRECISE PERFECT TASTE
Outdoor BBQ
Indoor BBQ
Baked bread
BBQ chicken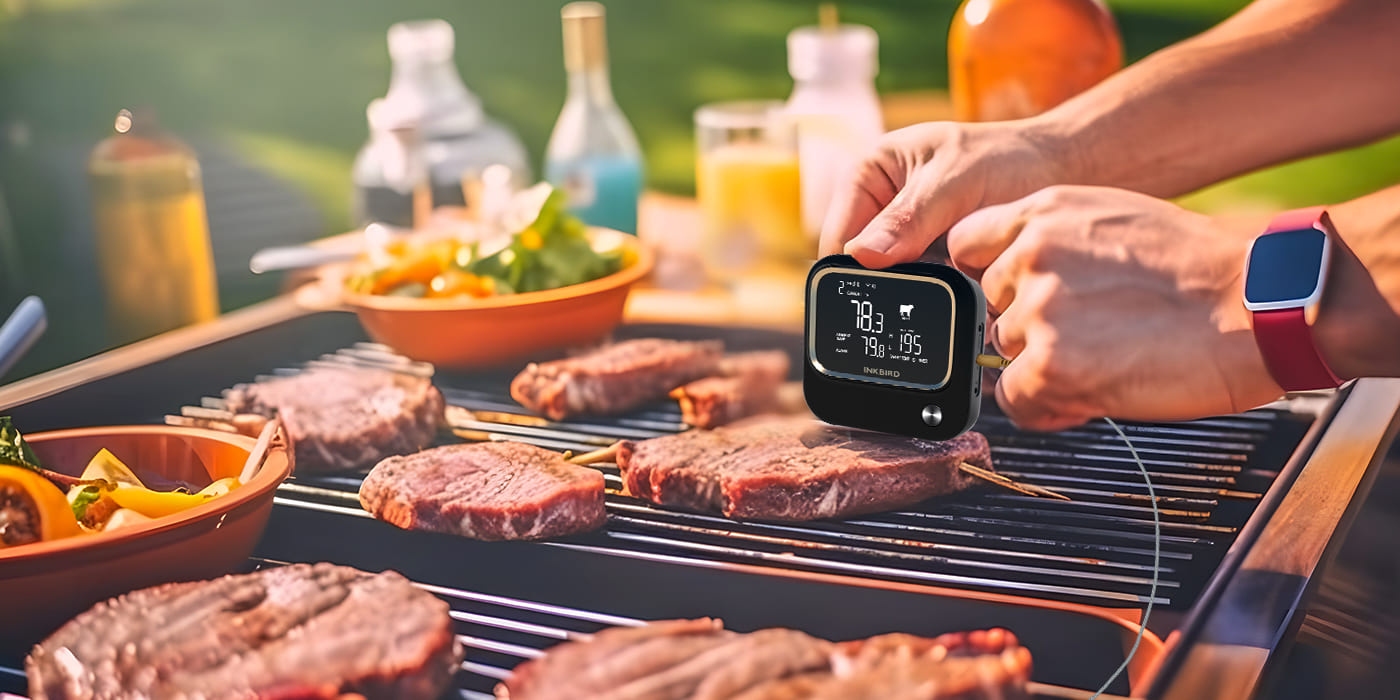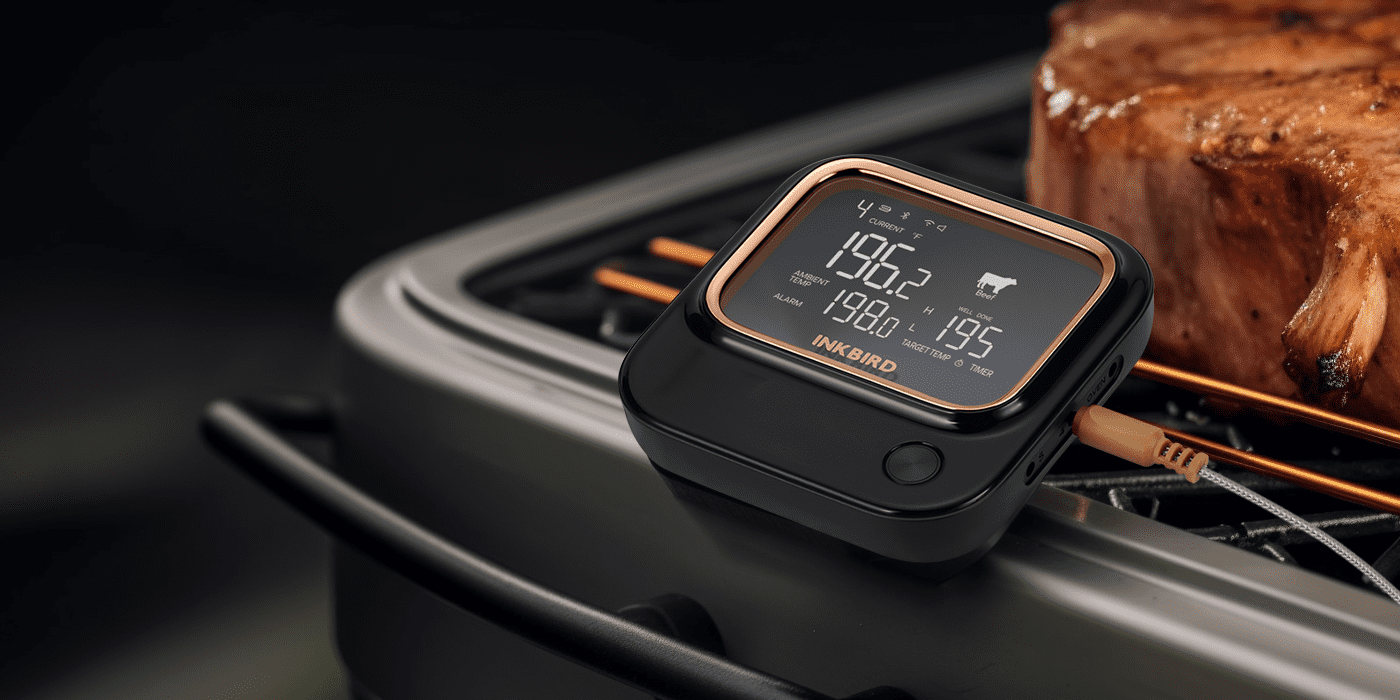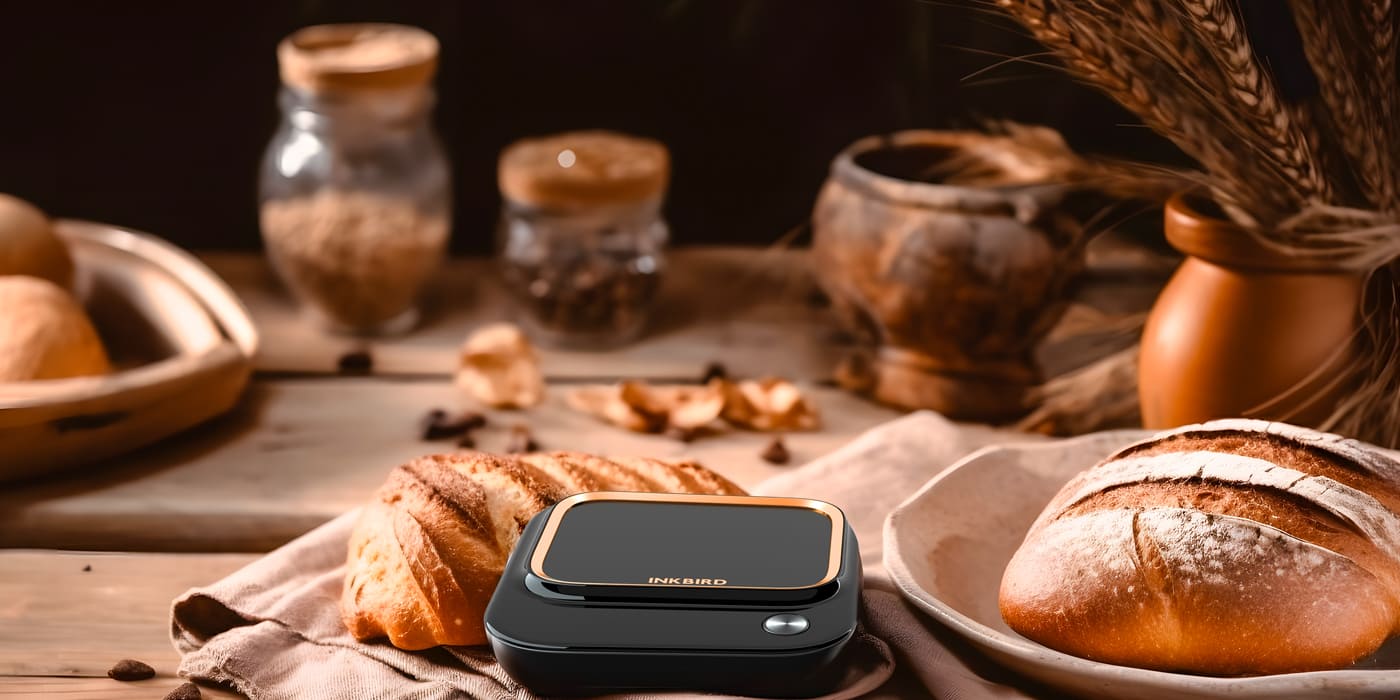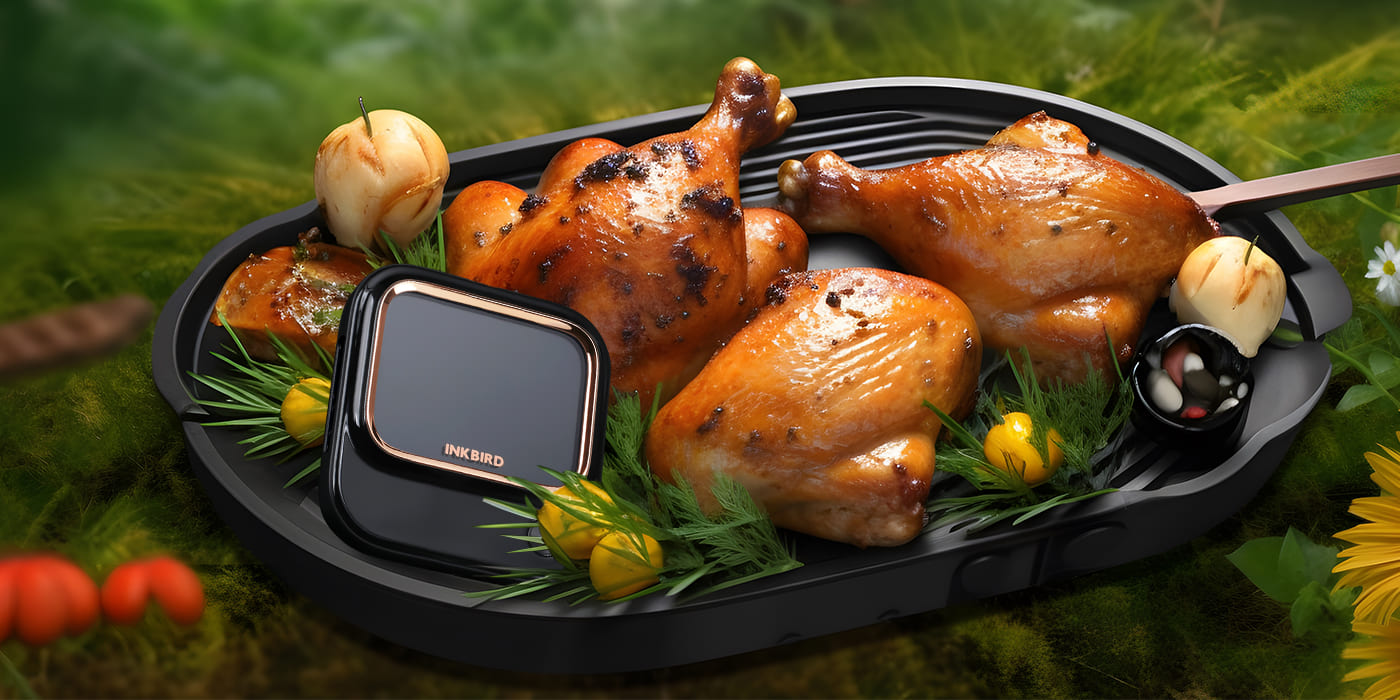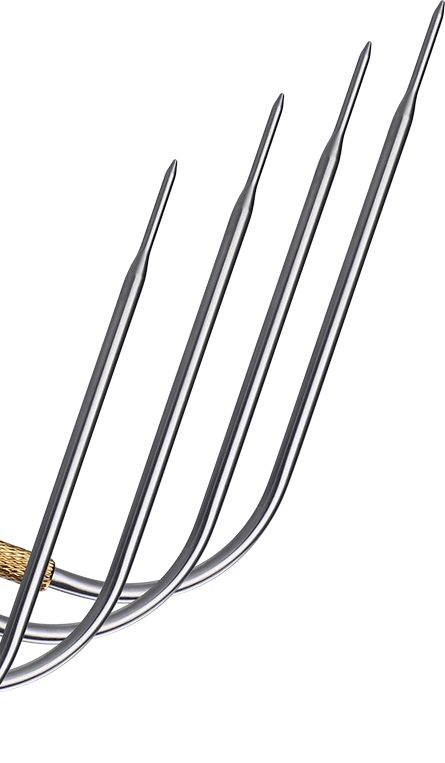 4 Meat Probes
Food-grade stainless steel
No effect on food taste
Supports up to 5 meat probes and 1 oven probe;
Accuracy of 0.5℃/0.9℉ for each probe;
Ensures high-precision probe readings for easy monitoring of multiple types of food temperatures and precise temperature control within the oven.

4 types
different probes

Support calibration

Accurate at 0.5℃/0.9℉

Fast response in 0.1 sec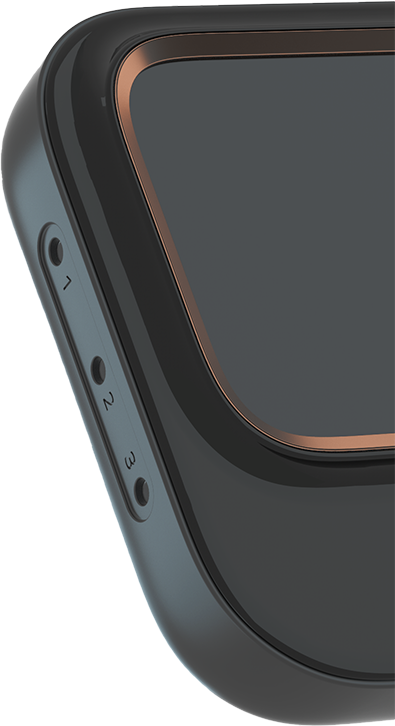 Visualized and Real-time Monitoring Temperature Chart
Data storage period: up to 1 month in the cloud and data history exportable.
All in one INKBIRD APP
UP TO
29
USDA preset recipes
Monitor the cooking temp remotely;
Adjust the backlight remotely;
Set high/low-temp alarms to avoid cooking failures;
Customize countdown timers;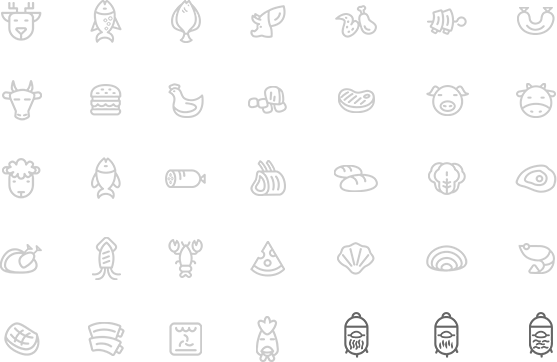 Recommended by
Join Professional, BBQ & Grilling Enthusiast and Tech Geeks to find out more about IBT-26S
Can't Believe This Is Actually Happening! (Huge Life Moment For Me)
As Featured on
What do media and others think about IBT-26S? Here are some answers.